Brown Bag Series (Currently On Hold)
The RDC Brown Bag Series showcases research done at the RDC, provides a forum that focuses on research implications, and fosters interdisciplinary exchanges. Faculty and grad students from all disciplines are welcome. No RSVP needed. We hope to see you there.
2013-14 Presentations
Immigrant Job Search Assimilation in Canada
Wed. Oct. 23      12:30-1:30 pm      SSC 5220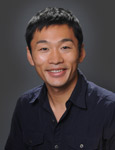 Masashi Miyairi
Ph.D. Student
Department of Economics
Immigrant assimilation is a major issue in many countries. While most of the literature studies assimilation through a human capital framework, we examine the role of job search assimilation. Using data from the Canadian Survey of Labour and Income Dynamics, we find substantial differences in job offer arrival and destruction rates between natives and immigrants that are able to account for three quarters of the observed earnings gap. The estimates imply that immigrants take, on average, 13 years to acquire the native search parameters. The job search assimilation process generates 18% earnings growth for immigrants in a 40 year period following migration.
---
Intimate Partner Violence Reported by Lesbian-, Gay-, and Bisexual-Identified Individuals Living in Canada
Wed. Feb. 26      12:30-1:30 pm      SSC 5220

Associate Professor
Social Work and Women's Studies
University of Windsor
Presentation Slides Research Highlight
"Although research has examined intimate partner violence (IPV) within lesbian, gay, and bisexual (LGB) communities, contradictory evidence exists regarding variations in IPV within this diverse population. Using data from a nationally representative Canadian survey, we examined differences in rates and severity of LGB IPV based on sexual orientation, gender, sociodemographic factors, and previous experiences of discrimination. Individuals who were bisexual, younger, currently single, less educated, and who experienced physical/mental limitations were more likely to experience IPV. Compared to gays and lesbians, bisexuals reported more incidents of violence and higher rates of injury. Implications for research and theory development are provided."